"Talent wins games, but teamwork and intelligence win championships"
~ Michael Jordan
Mohan Mysore – VP Sales & Marketing for USA, European Operations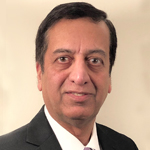 Mohan Mysore is responsible for the growth of Telerad Tech business in North American and European territories. He has worked in the healthcare market for more than a decade and comes with a rich experience in sales, business development, and marketing. He has set up companies in India, Singapore, and the USA and successfully built and nurtured a competent distribution channel.
Prior to this assignment, he was involved in managing two companies in the healthcare solutions segment and before that, in the sales and marketing of data storage solutions to the entertainment and healthcare industry.
Dipika Bedi – V.P Human Resources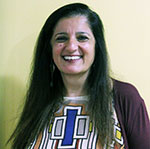 Dipika Bedi is the Vice President of Human Resources at Telerad Tech®. Since joining Telerad Tech, Dipika has managed the HR department and continues to be instrumental in centralizing and streamlining HR processes and databases.
Prior to joining health care IT industry, Dipika worked in the U.S in various roles in the Finance and Accounting fields. She has her MS. in Economics from the University of Kentucky.