"Talent wins games, but teamwork and intelligence win championships"
~ Michael Jordan
Kishor Joshi – Chief Business Officer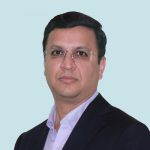 ​
As Chief Business Officer, Mr. Kishor is responsible for Strategy, Growth, P&L for the group. Extensive domain knowledge across Radiology Business spanning 21 countries including a deep understanding of Operations, technology, Regulatory, Sales & Marketing & Compliance. He also drives growth across segments and verticals by providing strategy to management and leadership.
Chetan Banner – Technical Director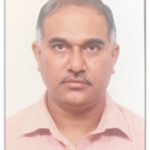 ​
He is a seasoned IT professional with experience in leading large complex engagements.  Have extensive experience in the insurance and health care domain. His largest stint in his 30 years' experience has been with firms such as Accenture and Sonata Software.  Significant contributions to clients include analytics for causes for birth defects, automation of home health care, building a life insurance product, building and maintaining large Life, P&C insurance. He also understand the cultural sensitivity having worked across various regions. To complement his experience, he have a BSc in Mathematics from Osmania university, a Post-graduation in computer science from JNTU, Hyderabad; an executive MBA from IIM Calcutta.
Dipika Bedi – Grievance officer/Chief Happiness officer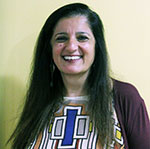 Dipika Bedi is the Chief Grievance Officer at Telerad Tech®. Since joining Telerad Tech, Dipika has managed the HR department and continues to be instrumental in centralizing and streamlining HR processes and databases.
Prior to joining health care IT industry, Dipika worked in the U.S in various roles in the Finance and Accounting fields. She has her MS. in Economics from the University of Kentucky.