"Talent wins games, but teamwork and intelligence win championships"
~ Michael Jordan
Prashant Akhawat – Chief Operating Officer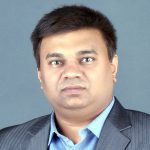 Prashant as COO of Telerad Tech® has overall strategic and operational responsibility for the entire portfolio of the company's offerings. He oversees all key strategic and business enabling functions and supervises the continuous renewal of key processes, systems and policies across the company in client relationship management, technology innovation, governance sales effectiveness, delivery excellence, quality, talent management and leadership development.
He has around two decades of experience in enterprise level Information and Technology Engineering, Product Development and Technology Services. Previously, he held the post of CEO and Director on Board with Neural Brain Technologies, CTO at AxSys Health Tech Ltd, Chief Architect at Aptara and was responsible for major large-scale Technology implementations which gave a competitive edge to the organization. Prashant was also associated with CFC, CSC & Aptech Ltd. in his earlier assignments.
He continues to be on Board of Neural Brain Technologies Pvt Ltd, India. He holds Master's Degree in Computers and is a Management Graduate from International Management Institute (IMI), New Delhi.
Mohan Mysore – VP Sales & Marketing for USA, European Operations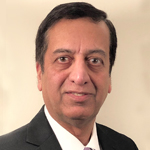 Mohan Mysore is responsible for the growth of Telerad Tech business in North American and European territories. He has worked in the healthcare market for more than a decade and comes with a rich experience in sales, business development, and marketing. He has set up companies in India, Singapore, and the USA and successfully built and nurtured a competent distribution channel.
Prior to this assignment, he was involved in managing two companies in the healthcare solutions segment and before that, in the sales and marketing of data storage solutions to the entertainment and healthcare industry.
Dipika Bedi – V.P Human Resources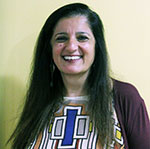 Dipika Bedi is the Vice President of Human Resources at Telerad Tech®. Since joining Telerad Tech, Dipika has managed the HR department and continues to be instrumental in centralizing and streamlining HR processes and databases.
Prior to joining health care IT industry, Dipika worked in the U.S in various roles in the Finance and Accounting fields. She has her MS. in Economics from the University of Kentucky.