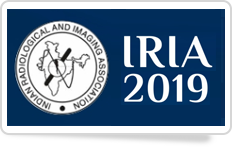 ---
---
Telerad Tech is pleased to be part of the 72nd Annual Conference of the Indian Radiological & Imaging Association (IRIA) which will be hosted by the Chandigarh Chapter of IRIA (ChIRIA) on January 17-20, 2019. It will be held at the Postgraduate Institute of Medical Education and Research (PGIMER) in Sector-12, Chandigarh, India.
Telerad Tech with its proprietary radiology software such as RADSpa, MammoAssist, MyRADView and MIS Dashboard is all geared up for the event that will be held in the city also known as "City Beautiful".
At Telerad Tech, we truly believe that Artificial Intelligence (AI) in Radiology is no longer a buzz word. It is a reality today. AI is all set to disrupt the delivery of imaging-based diagnostics globally in more ways than one could have ever imagined. Telerad Tech is at the forefront of AI innovation.
To experience our solutions, please meet us at our IRIA 2019 Booth #10 from January 17-20, 2019.
At Telerad Tech's booth, you can experience the following and MORE:
Demo of MammoAssist – the AI Algorithm for Early Stage Breast Cancer Detections
Demo of RADSpa – the AI-Enabled RIS-PACS.
Demo of MyRADView – a software for sharing and storing radiology scans securely, cost-effectively and fast.
Demo of Radiology MIS Dashboard – a self-configurable dashboard that helps you keep an eagle's eyes on the functioning of your imaging facilities.
Solutions for integrating your existing HIS with RIS-PACS.
All this comes with 24X7 support and a very attractive price package!
We look forward to welcoming you to our booth #10.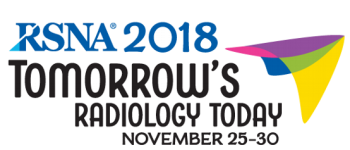 ---
---
The Radiological Society of North America brings you the 104th Scientific Assembly and Annual Meeting, scheduled November 25-30 at McCormick Place in Chicago. Join us to experience the hands-on cutting-edge technology of artificial intelligence, 3D printing and virtual reality. Delve into the latest research, and enhance your skills with a course program packed with plenary sessions and over 400 top-level educational courses. Register now to be a part of tomorrow's medical imaging discoveries today at RSNA 2018!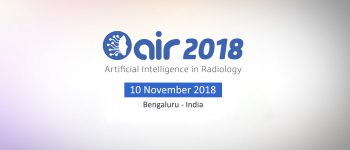 ---
---
Telerad Tech and Image Core Lab (ICL) are jointly organizing AI in Radiology – Symposium 2018 on November 10, 2018 at Bengaluru, Karnataka, India. The objectives of the event are to:
Highlight the role of AI/ deep learning in Radiology
Promote the understanding of the role of AI in healthcare
Highlight development & technology initiatives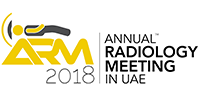 ---
---
The Annual Radiology Meeting is set to return for its third edition from 31 October to 2 November. The region's leading radiology event, the exhibition and conference will showcase cutting-edge technology and research. A line-up of some of the world's top doctors and professors will be sharing their knowledge and expertise, and covering topics such as Cardiac Imaging and Emergency Radiology. There will also be seminars and workshops, and a chance for attendees to gain a CME certification.

Middle East Africa
---
---
Medic East Africa is the largest business platform for the healthcare and medical laboratory market in East African. The exhibition takes place from 25 – 27 September 2018 at Visa Oshwal Centre, Nairobi, Kenya and will host over 3,900 attendees and 250+ exhibiting companies.
Africa Health Exhibition
---
---
Africa health Exhibition Taking place from 29 – 31 May 2018 at Gallagher Convention Centre, Johannesburg, the Africa Health exhibition attracts more than 10,100 healthcare professionals and host over 553 leading international and regional healthcare and pharmaceutical suppliers, manufacturers and service providers.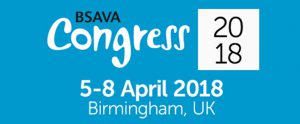 BSAVA ('Beyond the Clinics')
---
---
BSAVA Congress will remain a four-day event and the CPD focused Sunday will offer exciting new education opportunities, including many exhibitors offering sessions. Delegates attending the full four days of Congress will still be able to gain up to 31 hours of CPD for a vet or up to 30 hours for a veterinary nurse. The Congress Programme Committee is busy developing the ambitious series of over 450 lectures from world-renowned speakers for BSAVA Congress 2018 and will announce the programme later in the Summer.

---
---
AOCR 2018, the 17th Asian Oceanian Congress of Radiology and the 71st Annual Conference of the Indian Radiology and Imaging Association (IRIA) in Mumbai (India) from January 25 to January 28, 2018.
Arab Health Exhibition
---
---
Arab Health is the largest gathering of healthcare companies, technology, products and services in the MENA region. Taking place from 28  – 31 January 2018, the event is expected to welcome more than 4,200 exhibiting companies and 103,000 attendees from 150+ countries.
As the region's leading healthcare business platform, visitors benefit from attending in many ways, including: