RADSpa suited for all Radiology Needs!
Industry's most innovative and comprehensive AI-enabled RIS-PACS Workflow platform on the Cloud
RADSpa - AI Enabled RIS-PACS Workflow
RADSpa is Telerad Tech's Next Generation AI Integrated Radiology Workflow Platform with an Integrated RIS-PACS, designed to scale from a standalone diagnostics center to large-scale Multi-Site, Multi-Geography radiology centers & hospitals. RADSpa is available in Cloud, Enterprise, and OEM deployment models.
Why Choose RADSpa?
Deployed in more than 24+ countries across the globe, RADSpa is a next generation AI-enabled integrated Radiology Workflow Platform with highly advanced analytics and Workflow Orchestration capabilities.
Designed to Improve Radiology Efficiency

Scalable solution

Advanced viewing features

Modality Agnostic

Easy integration

Dashboard & MIS

Flexible licensing Model

Artificial intelligence

Round-the-clock Technical Support
AI-Powered Algorithms in RADSpa Changes Interactions in Patient Care
RADSpa has access to Telerad Tech's in-house AI algorithms which integrates seamlessly with its RIS-PACS. Besides this, AI tools of any 3rd party can also be very easily integrated with RADSpa workflow to give a unified AI experience to the user. These AI tools, when executed over the scanned images, empowers Radiologists to provide increased, consistently accurate and faster diagnosis.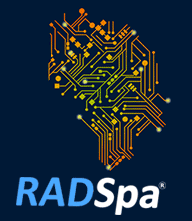 Be the First to Experience AI Powered Radiology
Deployment Models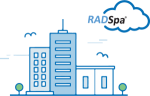 Cloud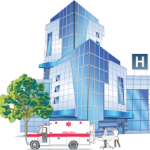 Enterprise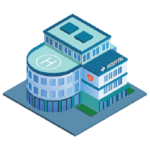 Professional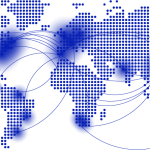 Ultimated Edition
Experience state-of-the-art technology allowing Radiologists to be exponentially more productive.
Compliance/Certifications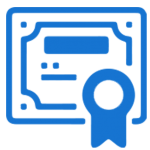 We adhere to all necessary compliances and have the accreditations required to ensure that our product is of global standards.