RADSpa Value Propositions
Savings and Value for Money
No need for additional software as RADSpa has DICOM compatibility which connects seamlessly with your platforms/applications
Healthcare institutions & imaging centers with RADSpa can have regular access to Emergency Radiologists' services without having to hire them full time
Healthcare institutions and imaging centers with RADSpa can store data from all modalities on one platform and that saves IT costs.

Positive Impact on Productivity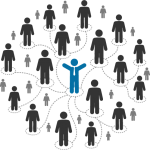 RADSpa's intelligent workflow with automation features improves productivity by as much as 30%—50%
RADSpa enables centers to get images read with lower TATs by using services of professional radiologists at geographically distant locations.
Radiologists can read images on the go on any medium be it iPads, tablets, and mobile phones.
RADSpa's Positive Impact on Revenue & Business
Faster Breakeven of Investments through optimum utilization of modalities, technicians and radiologists
Additional Revenue Streams through teleradiology units and reporting cases from geographically distant locations
Start Second Opinion Services to patients directly or through orders received from their associate centers
Using Radiologists' Pool Efficiently with multisite and multi-geography radiologists' pool
Bi-directional Autoflow of Patient Records to our RIS/PACS as also reporting back to the establishment's HIS and EMR
Zero Footprint Viewer feature ensures that images from modalities in remote locations can be read by radiologists globally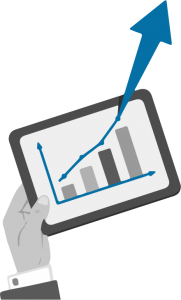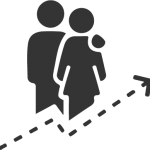 24×7 availability of professional read services using RADSpa enables improved patient outcome
Access to patient's medical history through the inbuilt patient portal feature, enabling better patient care
Triaging feasibility because of lower TATs and access to patients' medical history
RADSpa Value for Original Equipment Manufacturers
On integrating RADSpa with your modality, you get access to large markets where there is a scarcity of radiologists. Gives your modalities the strategic competitive edge with integrated RIS-PACS.
We offer you the benefit of white labeling RADSpa so there a sync with your branding strategy.
Faster break-even of investments and additional revenue streams for your customers.
With in-built RADSpa RIS PACS solution, your customers benefit by way of reduced costs and increased productivity by optimizing the utilization of radiology assets.

RADSpa's integrated RIS-PACS is a single platform for end to end radiology workflow management and does away with the need for multiple software and other components. It can be easily integrated with existing standard EHRs, HISs, and EMRs and deployed in virtually no time at all. This helps in cost control of IT budgets.

It's MIS dashboard gives CTOs an overview of various modalities' deployment and usage and productivity of in-house and consulting radiologists. This information is very helpful for controlling costs.

MIS dashboard gives an over of various modalities' deployment and usage, and productivity of in-house and consulting radiologists, this is an important management tool.

Data security and QA features help healthcare establishments to fulfill compliances to fulfill compliances such as HIPAA, GDPR and practice for ACR in USA and NABH in India.

Can be easily scaled up at a reasonable cost with a centralized dashboard for workflow management.

Telerad Tech offers round-the-clock technical support for RADSpa and takes care of troubleshooting.