RIS-PACS Workflow for Veterinary Radiology on the Cloud
VetSpa Workflow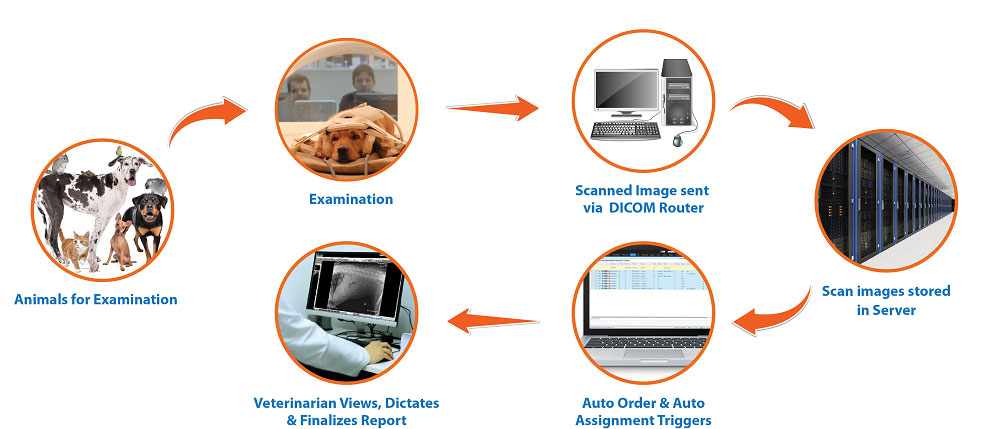 Engineered for the way Vets work, VetSpa helps with convenient workflow enhancing productivity and optimizing resources. In a step by step process, after the examination, the scanned images are sent via the DICOM router. Scanned images are stored in the server and can be easily used later to annotate, transfer, archive, and access veterinary medical images and reports.
In the next step, auto orders and auto-assignment gets triggered for the Vet's convenience.
Then the Veterinarian views the images, dictates and finalizes the report.
A special feature in VetSpa also enables faster uploading of images at peak load even in low bandwidth conditions.