"Talent wins games, but teamwork and intelligence win championships"
~ Michael Jordan
Dr. Arjun Kalyanpur – Founder and Director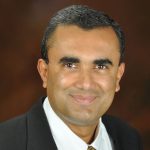 Dr. Arjun Kalyanpur is on the Board of Directors of Telerad Tech®Dr. Kalyanpur is an American Board-Certified and Fellowship trained Radiologist.
He did his training at AIIMS in New Delhi, and Cornell University Medical Center, New York and Yale University in the US. He is a Founder Member of the Society of Emergency Radiology and an active member of the Radiologic Society of North America (RSNA) and the Indian Radiological and Imaging Association (IRIA) and serves as a reviewer for radiology journals.
He was named Modern Medicare's Entrepreneur of the year in 2007 and was named as one of the 50 pathfinders in Healthcare in India by Express Healthcare magazine in 2009. In the year 2015, he was named one of the 25 healthcare influencers by Healthcare Executive. In the same year, he was honored with the 'Healthcare Entrepreneur of the Year' award by Frost & Sullivan.
Dr.Sunita Maheshwari – Co-Founder and Director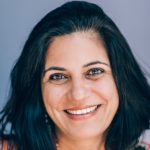 Dr. Maheshwari is a US Board certified Pediatric Cardiologist who did her MBBS at Osmania Medical College, Hyderabad, post-graduation from AIIMS, New Delhi, and Yale University in US. In 2014, she was honored with the "Amazing Indian" title from Times Now. She has also won the AHA's (American Heart Association) "Young Clinician Award" and has over 200 academic presentations and publications to her credit.
Dr. Maheshwari was nominated amongst the Top 20 women achievers in medicine in India and is amongst a few innovative entrepreneurs that were invited to meet President Obama during his India visit in 2010. She is an inspirational speaker who has delivered over 200 lectures till date, including several TEDx talks.
She is also actively involved in social welfare and runs two trust funds – People4people and Telerad Foundation. People4people has built over 300 playgrounds in government schools in Karnataka, while Telerad Foundation provides teleradiology and telemedicine services to the poor areas in Asia that do not have access to high-quality medical care.
Ricky Bedi – Board Advisor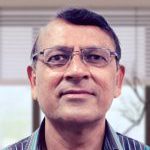 Ricky Bedi is the Board Advisor of Telerad Tech®. He is overall responsible for the company's vision, strategy, and leadership. He is committed to building a world class team with a strong technical base/foundation and great work culture.
Prior to that he was the Vice President of Application Engineering group at Magma Design Automation India Pvt. Ltd, He was also a co-founder and Vice-President of Business Development for Vitalect Inc. an e-learning company. Ricky Bedi has, about, 20 years of experience in the Software industry. He received an outstanding achievement award for his contribution to Chip Design Methodology at Level One. He is also the Co-author of a book on Chip Design Methodology and had Chaired the Publicity Committee for VLSI 2009.
Dr. Anand Anandkumar – Board Advisor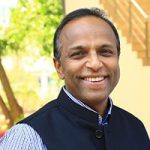 Dr. Anand Anandkumar, Co-Founder CEO of Bugworks and co-Founder MD of Escape Velocity Accelerator
Anand was previously Chairman and Managing Director at Cellworks Research India Pvt. Ltd, a startup which is globally recognized as having pioneered the use of Systems Biology to design new therapies in Oncology, Inflammation and TB. Prior to Cellworks, Anand was the co-founding Managing Director of the India and China operations of two companies in the Chip Design space, SpinCircuit (acquired by Cadence in 2003) and Magma Design Automation (acquired by Synopsys in 2011).
He is a member of the prestigious Eta-Kappa-Nu and Tau-Beta-Pi International Engineering honors societies and is the co-inventor on patents ranging from Satellite communication, Pharmaceuticals to Clean Energy. He is currently member of the Executive council and Gen-Sec of ABLE, was a co-founder and Vice-Chairman of the India Semiconductor Association. Anand is also a co-founder and MD of Escape Velocity Accelerator which is a unique platform facilitating the growth of early stage companies in the Health-Technology space.