"Talent wins games, but teamwork and intelligence win championships"
~ Michael Jordan
Dr. Arjun Kalyanpur – Founder and Director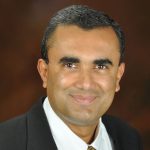 Dr. Arjun Kalyanpur is on the Board of Directors of Telerad Tech®. Dr. Kalyanpur is an American Board-Certified and Fellowship trained Radiologist.
He did his training at AIIMS in New Delhi, and Cornell University Medical Center, New York and Yale University in the US. He is a Founder Member of the Society of Emergency Radiology and an active member of the Radiologic Society of North America (RSNA) and the Indian Radiological and Imaging Association (IRIA) and serves as a reviewer for radiology journals. He is also a member of 'Artificial Intelligence Committee of 'Indian Radiological & Imaging Association' for the year 2019.
He won Medscape National award for "Excellence in Radiology" in 2019. In the year 2015, he was named one of the 25 healthcare influencers by Healthcare Executive. In the same year, he was honored with the 'Healthcare Entrepreneur of the Year' award by Frost & Sullivan. He was named Modern Medicare's Entrepreneur of the year in 2007 and was named as one of the 50 pathfinders in Healthcare in India by Express Healthcare magazine in 2009.
Dr.Sunita Maheshwari – Co-Founder and Director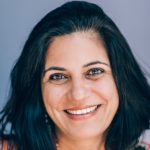 Dr. Sunita Maheshwari, Outlook Business WOW 2019 (Woman of Worth) and 2014's 'Amazing Indian' award by Times Now, is a US Board certified Pediatric Cardiologist who did her MBBS at Osmania medical college followed by postgraduation at AIIMS, Delhi and Yale University in the US. She was the winner of the 'Young Clinician Award' from the American Heart Association and the 'Best Teacher Award' at Yale University. She was nominated one of the Top 20 women achievers in medicine in India in 2009 and in the list of 50 most powerful women in India in 2016.
Apart from her medical clinical work she is a medical entrepreneur and cofounded and is the Chief Dreamer at Teleradiology Solutions (India's first and largest teleradiology company that has provided over 5 million diagnostic reports to patients and hospitals globally), RXDX multi-specialty neighborhood clinics in Bangalore, and has incubated other start-up companies in the telehealth space such as Healtheminds-a tele-counseling platform.
Ricky Bedi – Co-Founder and Advisor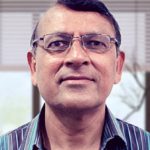 Mr. Ricky is the Board Advisor of Telerad Tech®. He is overall responsible for the company's vision, strategy, and leadership. He is committed to building a world-class team with a strong technical base/foundation and great work culture.
Prior to that he was the Vice President of the Application Engineering group at Magma Design Automation India Pvt. Ltd, He was also a co-founder and Vice-President of Business Development for Vitalect Inc. an e-learning company. Ricky Bedi has, about, 20 years of experience in the Software industry. He received an outstanding achievement award for his contribution to Chip Design Methodology at Level One. He is also the Co-author of a book on Chip Design Methodology and had Chaired the Publicity Committee for VLSI 2009.
Mr. Vishal Bali – Advisor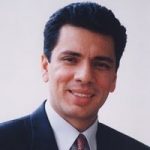 Mr. Bali brings with him 24 years of experience in building global healthcare delivery organizations in both developed and developing countries through organic and M&A driven growth initiatives. His unique experience includes managing an integrated healthcare delivery system comprising hospitals, diagnostics, primary care and daycare specialty. Vishal sits on the board of leading healthcare organizations. He has been an invited member of the Strategic Initiatives Group of Joint Commission International, US, and a past member of the Global Agenda Healthcare Council of the World Economic Forum
Mr. Chetan Maini – Advisor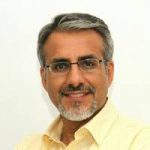 Mr. Chetan, Co-Founder, Vice Chairman at SUN Mobility, is an Indian business magnate in the electric car industry. He is best known for building India's first electric car, REVA, and as the Founder of Reva Electric Car Company Ltd, now Mahindra Electric Mobility Limited, where he served as an advisor. SUN Mobility, a joint venture between Virya Mobility 5.0 and SUN New Energy Systems, aims to be a provider of charging points and services to accelerate mass electric vehicle usage. Chetan is the director of Maini Group and co-founder of Virya Mobility 5.0. He is also an investor and on the board of several clean-tech start-ups.
Mr.Rostow Ravanan – Advisor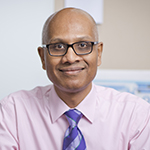 Mr. Ravanan is passionate about using technology to solve business and social problems, and identifying high performers and enabling them to achieve more. Currently, Rostow is advising 2 institutional investors on their investments in the technology sector and a few startups, in addition to pursuing other interests in the technology industry. Rostow played a pivotal role in the growth and success of Mindtree since inception. As CEO and Managing Director, Rostow was responsible for providing strategic direction and achieving industry-leading growth, superior financial performance along with high customer and people satisfaction for Mindtree.
Dr. Phaneendra Yalavarthy – AI Advisory Board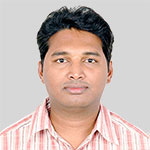 Dr. Phaneendra K. Yalavarthy is an Associate Professor at the Department of Computational and Data Science (CDS), Indian Institute of Science, Bangalore. He has completed his graduation in the field of Physics from Sri Sathya Sai University and holds a master's degree in Engineering from IISc, Bangalore followed by post-graduation in Engineering Sciences from Dartmouth College, Hanover (USA). He worked as a post-doctoral research associate in the Department of Radiation Oncology, School of Medicine, Washington University in St. Louis, USA. His research interest includes computational methods in medical imaging and image processing, deep learning in medical imaging, physiological signal processing, diffuse optical and photoacoustic tomography.
Apart from being an outstanding faculty member he is the incumbent Convenor of Medical Imaging Group, which is a part of Department of Computational and Data Sciences in IISc, Bangalore. The group's active research interests include medical image computing and analysis. He is also a Senior member of the International Society for Optics and Photonics (SPIE) and Optical Society of America (OSA).
Dr. Yalavarthy has received the S Ramachandran National Bioscience Award 2020. He was also chosen for the INAE Young Engineer award and Innovative Young Biotechnologist Award from the Department of Biotechnology, Government of India. He also received the Department of Atomic Energy young scientist research award and is a coauthor of the work chosen for the International Society for Magnetic Resonance in Medicine (ISMRM) Merit Award (Summa Cum Laude) in 2012. His major contribution to Artificial Intelligence includes his work on COVID 19 in collaboration with Oslo University Hospital and University of Agder in Norway.
Dr. Anjali Agrawal – AI Advisory Board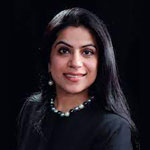 Dr. Anjali Agrawal is a Senior Consultant Radiologist at Teleradiology Solutions, where she heads the Delhi operations of the group. She graduated in medicine from the All India Institute of Medical Sciences, New Delhi, followed by radiology postgraduate training at AIIMS and subsequently the Baylor College of Medicine, Houston, Texas. She is an American Board Certified radiologist and is actively involved with the American Society of Emergency Radiology, European Society of Emergency Radiology and the Radiological Society of North America. She is a founder member of the Society for Emergency Radiology in India, of which she is currently the General Secretary. She has also been awarded the honor of Fellow of the American Society of Emergency Radiology (FASER).
Apart from being an outstanding clinician, Dr. Anjali is a highly regarded researcher as well as an eminent speaker in various radiology conferences. She has delivered more than 100 presentations in radiology and served on the refresher course faculty of the RSNA. She has spoken at several international webinars and conferences on the subject of Artificial Intelligence in Imaging.