MyRADView Workflow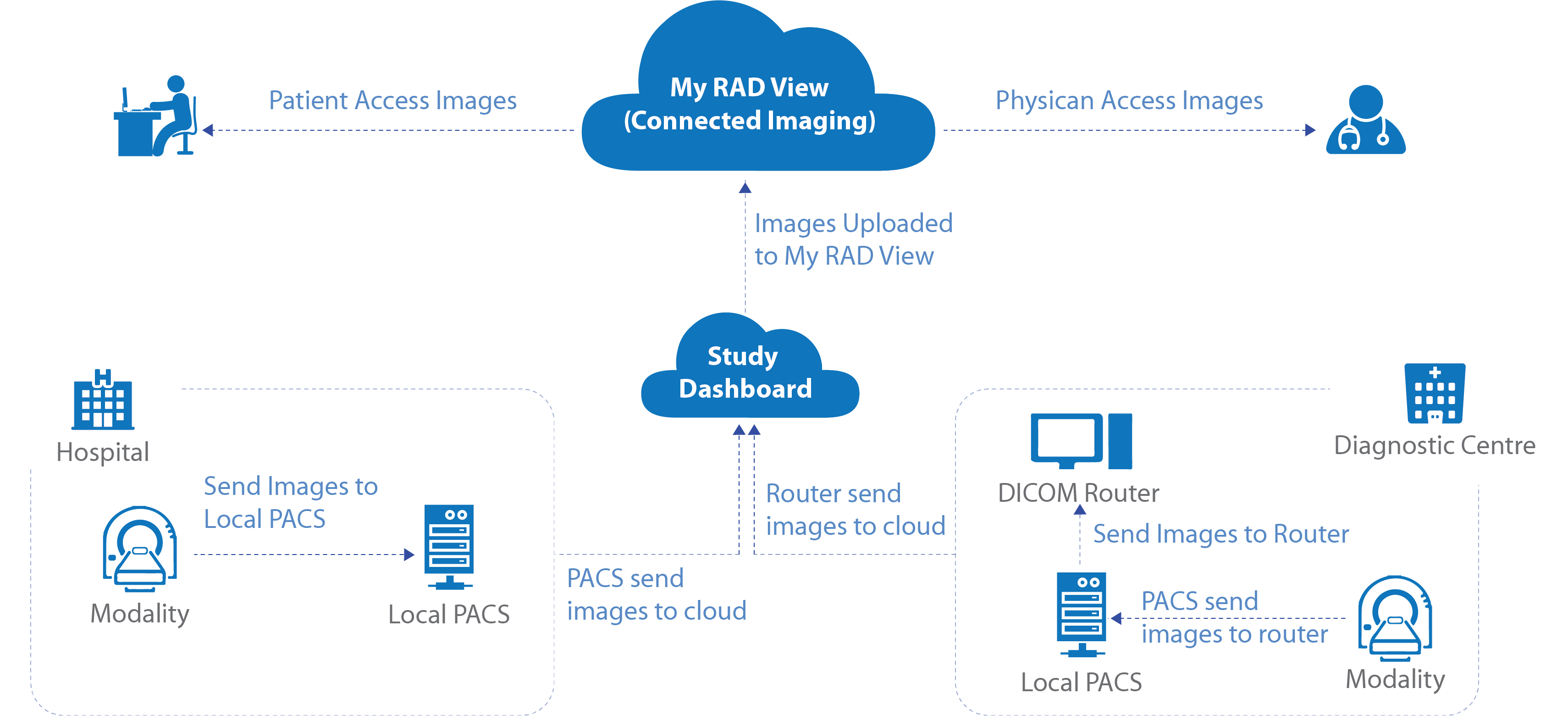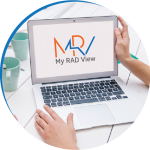 The scans are sent from hospital PACS to Study dashboard application on the cloud
From the Study Dashboard, the authorized health personnel Logs in to RSP dashboard application and shares the study with the patient by entering his/her email ID.
Patient receives an email along with Login credentials.
Patient logs in to the MyRADView where he/she can View Scans, Download and Share with Referring Physician, as and when required.